Vandaag is Halo: Mortal Dictata verschenen, het laatste boek in de Kilo-Five trilogie van schrijfster Karen Traviss. Voor haar boek moest ze op zoek naar nieuwe delen in het verhaal die niet eerder verteld werden. Ook zijn er nieuwe plekken uit het universum waar eerder nog niets over bekend was gebruikt in het boek. Op Halo Waypoint spreekt Traviss over de uitdaging die het schrijven van een Halo-verhaal met zich mee brengen. Het interview is hier te lezen.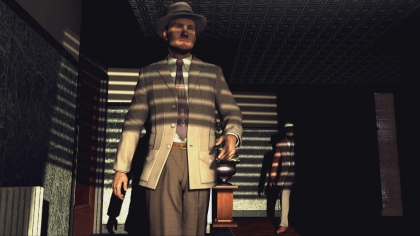 The Kilo-Five trilogy is about loyalty and the moral dilemmas facing individuals in warfare, told in the context of a Cold War kind of black ops thriller. The head of ONI, Admiral Margaret Parangosky – arguably the finest-ever role model for pensioners – plans to make sure the Sangheili are down and stay down after the Covenant collapses. She sends in a handpicked black ops team, Kilo-Five, to destabilize Sanghelios by stirring up its postwar unrest into a civil war that'll keep it too busy to bother Earth again, and degrade its strike capability. The essence of the story lies in the team itself — three ODSTs, a full Spartan and a Spartan washout who's being groomed to succeed Parangosky as Commander in Chief Naval Intelligence, a civilian Sangheili expert who really excels at spying and dirty tricks after a career in academia, and the AI assigned to them, BB (Black Box).

Neither the Spartans nor the AI know their pasts, and there's a painful process of discovery about the UNSC's conduct that calls into question whether there are any good guys involved in this at all. The collapse of the Covenant takes the lid off all the other wars that have been on hold for 30 years, and a key player in the colonial insurgency that's building is the father of one of the Spartans. But he has no idea she's a Spartan, let alone still alive, or that Kilo-Five has been tasked to stop him acquiring a Covenant planet-killer to threaten Earth. In the end, everyone in Kilo-Five has to decide what duty demands of them and if that's a demand too far in the bigger scheme of being a decent human being. How do they do the right thing as well as completing their mission? They're trying to square a circle. Without spoiling any big reveals, all I can say is keep an eye on the AI throughout. BB's got secrets. He's got secrets he keeps even from himself.