Sinds 22 november van het afgelopen jaar is de Xbox One verkrijgbaar in dertien landen. Waar landen als Nederland en België nog steeds wachten op een officiële releasedatum vanuit Microsoft, spelen landen als Duitsland, Engeland en Frankrijk al diverse potjes Forza Motorsport 5, Ryse: Son of Rome en Killer Instinct. Microsoft heeft op haar eigen website laten weten dat het een sterke launch is geweest van de console.
Thanks to you, 2013 was an incredible year for gamers, entertainment fans, our industry and Xbox. With Xbox One we saw the most epic launch for Xbox by all measures. We are humbled and grateful for your loyalty and delighted by the millions of hours of gameplay and entertainment enjoyed on Xbox.
Al snel werd de Xbox One de snelst verkopende console in de Verenigde Staten en kon Microsoft amper aan de vraag voldoen. Mensen met een pre-order hebben inmiddels hun One gehad en in veel landen is de console in de vrije verkoop terug te vinden. Microsoft kondigt dan ook trots aan dat er in 2013 meer dan drie miljoen Xbox One's verkocht zijn.
It's been incredible to see Xbox One selling at a record-setting pace for Xbox, and we were honored to see Xbox One become the fastest-selling console in the U.S. during our launch month in November. Since our launch, demand for Xbox One has been strong, selling out throughout the holidays at most retailers worldwide. We are continuing to work hard to deliver additional consoles to retailers as fast as possible.
Daarnaast zijn er al vele miljoenen uren tv gekeken via de console en zijn er net zoveel uren geklokt in de vele apps die de One rijk is.
We are proud to have the most passionate, engaged, and simply the best fans in the world. It was fun to share the holidays with so many of you.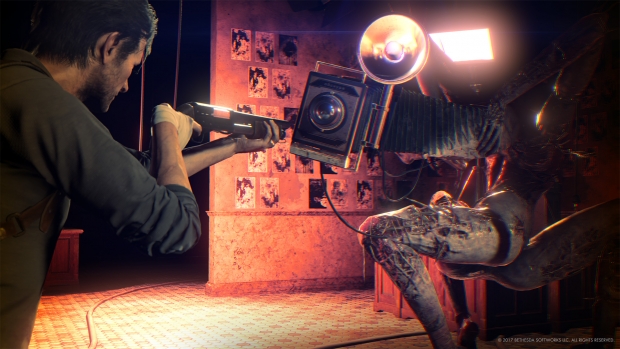 Wanneer de Xbox One in Nederland gaat verschijnen is nog steeds de vraag. Wij zijn inmiddels ook druk bezig met de console, ons verslag kun je hier nog eens lezen. Microsoft sluit af door te zeggen dat 2014 een fantastisch jaar gaat worden voor gamers. Dat denken wij ook.
We're excited for the year ahead and will be working hard to bring Xbox One to more fans and more markets around the globe. 2014 will be a promising year with many more great games on the way for Xbox One including "Titanfall," "Watch_Dogs," "Project Spark," "Sunset Overdrive," "Tom Clancy's The Division," "The Witcher 3: Wild Hunt," "Destiny," "Plants vs. Zombies: Garden Warfare," and "The Elder Scrolls Online," among others. More games, more features, more content, more fun – all coming your way this year.

Thank you for making 2013 truly epic for Xbox and here's to 2014!