In juli vorig jaar vertrok Don Mattrick bij Xbox. Microsoft moest op zoek naar een vervanger, maar besloot de tijd te nemen om zo de perfecte persoon te vinden. Deze hebben ze nu gevonden in Phil Spencer. Hij gaat de complete Xbox-divisie leiden. Dit heeft Microsoft zojuist bekend gemaakt.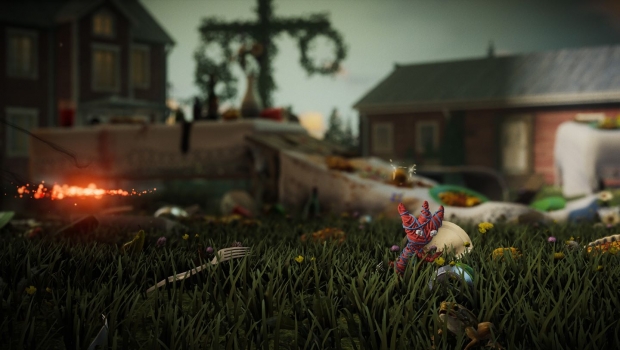 Spencer schreef op Xbox Wire een open brief naar de gamers:
Our community is at the heart of what we do at Xbox. Whether it is meeting thousands of fans at the launch of Xbox One, talking at industry events or hearing from gamers on Twitter and Xbox Live, I am actively listening and I am motivated to do what's right for fans who've invested their time, hearts and money in the products we build. You have been the most important part of the success Xbox has had to-date and you are a critical voice as we continue the journey. Let's keep the conversation going.

As Satya noted earlier today, I will now be leading the Xbox, Xbox Live, and creative teams including Xbox Music, Xbox Video and Microsoft Studios as we deliver the next generation of games and entertainment. Combining these teams will strengthen the connection between some of the world's most innovative creators and those building the Xbox itself. I am incredibly proud of the talented Xbox employees around the world and believe, like they do, in the power of technology to bring games and entertainment to life across console, PC, tablet and mobile devices. It's been a remarkable year for Xbox and I am honored to lead the team at this incredible time for Microsoft and the games industry.

Xbox is an example of Microsoft identifying a new opportunity, going big after a consumer need and staying committed. From the early days of building the original Xbox, to core technology bets like incorporating the Internet in every box, Microsoft has enabled developers and creators of all sizes – from ID@Xbox to the biggest publishing and entertainment partners – with innovative technology and tools and, most importantly, a connection to the world's best community of gamers.

The growth of the Xbox community, with over 80 million Xbox owners around the world, is built on the foundation of exclusive franchises, new and original IP and the world's most popular cross-platform games. Games and gamers have always been at the core of Xbox and the core of my work—and gaming will be our core as we take Xbox forward.

This past year has been a growth experience both for me and for the entire Xbox team. We've taken feedback, made our products better and renewed our focus on what is most important, our customer. Our mission is to build a world-class team, work hard to meet the high expectations of a passionate fan base, create the best games and entertainment and drive technical innovation. As we continue forward, this renewed focus and mission will be a foundational part of how I lead the Xbox program.

You will hear much more as we head into E3, but we are at the beginning of an incredible new chapter for Xbox and I can't wait for the days and years ahead. This is going to be fun.

Phil
@XboxP3
Op Twitter is verheugd gereageerd door de aankondiging van Spencer. Ook hier reageerde de man op de vele reacties.
For all the kind words and support – thank you. So proud to be part of Team #Xbox.

— Phil Spencer (@XboxP3) March 31, 2014