Op 21 januari verschijnt Halo: Mortal Dictata, het laatste boek in de Kilo-Five trilogie van Karen Travis. Na Halo: Glasslands en Halo: The Thursday War zal het nieuwe boek de trilogie afsluiten. De oorlog met The Covenant is voorbij maar de haat, schuldgevoelens en toewijding ontstijgen het graf.
The Office of Naval Intelligence faces old grievances rising again to threaten Earth. The angry, bitter colonies, still with scores to settle from the insurrection put on hold for thirty years, now want justice — and so does a man whose life was torn apart by ONI when his daughter was abducted for the SPARTAN-II program. Black ops squad Kilo-Five find their loyalties tested beyond breaking point when the father of their Spartan comrade, still searching for the truth about her disappearance, prepares to glass Earth's cities to get an answer. How far will Kilo-Five go to stop him? And will he be able to live with the truth when he finds it? The painful answer lies with a man long dead, and a conscience that still survives in the most unlikely, undiscovered place.
Op Halo Waypoint kun je de proloog van het boek lezen, alsook het eerste hoofdstuk. Daarnaast kun je een gedeelte van het audioboek beluisteren. Het boek zal ook verschijnen als eBook.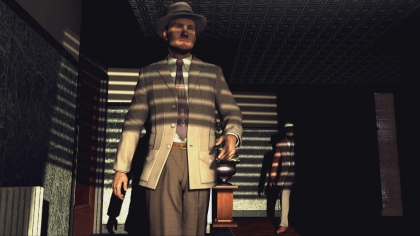 De eerdere delen zijn beide zeer goed ontvangen.
Halo: Glasslands
Though the Covenant has collapsed, humanity's war is far from over…

The galaxy is in chaos. The aftermath of a star-spanning war has left everything in doubt – and the ruins of two once-mighty civilizations teetering on the brink of collapse. From this chaos, new adversaries will emerge, including a cruel and dangerous organization bent on exploiting the still-fresh passions and prejudices of the war for its own gain (and that's just on the human side). The Covenant-that-was, a seething mixture of religious zealotry and rival alien species, is trying to regain its primacy and find a new path back to its former glory.

Secrets and tragedies from humanity's distant and recent past will return to haunt us, and familiar heroes will be lost and found. And out of the chaos could come a new hope for mankind: a weapon unlike anything the galaxy has ever seen… but only if Dr. Catherine Halsey and the secrets she vanished with still survive and can be brought back home.
Halo: The Thursday War
Halo: The Thursday War picks up immediately where Halo: Glasslands left off, with forces on Earth and among the Covenant threatening a peace that is precarious at best. With a splinter group among the Sangheili pushing for war, some human colonies rebel against Earth authority; and as ONI policy continues to shift with the volatile situation in space, the discovery of a trove of Forerunner technology on Onyx provokes leaders on Earth to seek uses for it in the conflict. For the fight is far from over…

Welcome to humanity's new war: silent, high stakes, and unseen. This is a life-or-death mission for ONI's black-ops team, Kilo-Five, which is tasked with preventing the ruthless Elites, once the military leaders of the Covenant, from regrouping and threatening humankind again. What began as a routine dirty-tricks operation―keeping the Elites busy with their own insurrection―turns into a desperate bid to extract one member of Kilo-Five from the seething heart of an alien civil war. But troubles never come singly for Kilo-Five. Colonial terrorism is once again surfacing on one of the worlds that survived the war against the Covenant, and the man behind it is much more than just a name to Spartan-010. Meanwhile, the treasure trove of Forerunner technology recovered from the shield world of Onyx is being put to work while a kidnapped Elite plots vengeance on the humans he fears will bring his people to the brink of destruction.